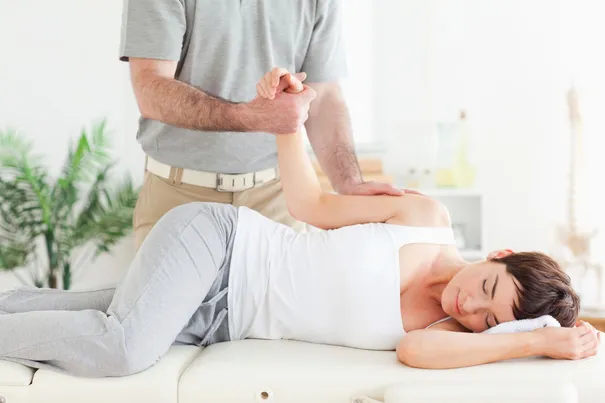 Whether you are suffering from chronic back pain, frequent migraines, have been involved in an auto accident, or have any other pain in your body, it is likely that chiropractic adjustments can alleviate your symptoms. During a chiropractic adjustment, slight pressure will be applied to the various joints of your body in an effort to ease pain without needing to do further intervention. At Talsky Tonal Chiropractic in Northfield, IL, Dr. Marvin Talsky has been serving the community for more than 50 years and prides himself on excellent patient care.

What is a Chiropractic Adjustment?
A chiropractic adjustment is when a certified and trained chiropractor uses either their hands or specialized instruments to apply short and abrupt force to joints in an effort to correct misalignment, release pressure on the nerves, increase range of motion, and reduce pain. Ultimately, the goal of a chiropractic adjustment is to restore a patient's quality of life and alleviate pain or misalignment without the need for surgical or pharmaceutical intervention.
What is Misalignment?
All the various parts of your body from your neck to your toes are connected which means that even the slightest injury or tweak of a muscle can impact other body parts. Misalignment can be caused by a number of items ranging from car accidents, to sports injuries, to poor posture, to genetic conditions such as scoliosis.
What Happens During Chiropractic Adjustments?
During a chiropractic adjustment, a mechanical change is made to the body - opposed to a chemical stimulus offered by a pharmaceutical drug. When you come visit us for an adjustment, you'll notice that we maneuver your joints in specific directions to relieve your pain and target certain areas of the body. Since we take a whole body approach, don't be surprised if you tell us that your lower back is bothering you and we focus on stimulating the muscles in your leg as your body is an interconnected system.
To make an appointment at Talsky Tonal Chiropractic with Dr. Talsky in Northfield, IL, give us a call at 847-828-4108.